History of B&B Taipaleen­niemi
B&B Taipaleenniemi has many stories to tell during the past years
In 1912 a dairy was built in Niittylahti and it was called Rajalahden Meijeri Oy. Unfortunately, the dairy had to be closed because of the First World War.
In 1924 it was decided that the dairy could be converted into a school, and in autumn in 1925 an elementary school was founded in the old buildings of the dairy.
During its busiest years, the school had about a hundred pupils, but during the years the number of pupils decreased and the school was closed in 1969.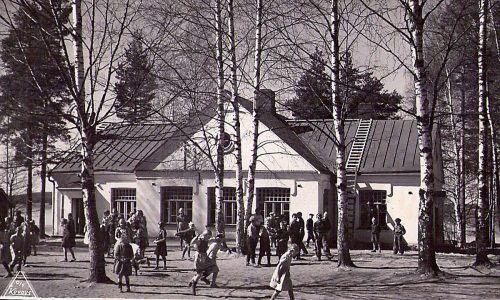 Tourism and labor association activities
Already before B&B Taipaleenniemi, accommodation has been arranged in Niittylahti.
In 1972 a hostel called Niittylahden Lomakoti was founded and it served guests until 1976.
The labour association in Savonlinna called Savonlinnan työväenyhdistys bought Taipaleenniemi in 1976 and arranged many events and parties there until 2017.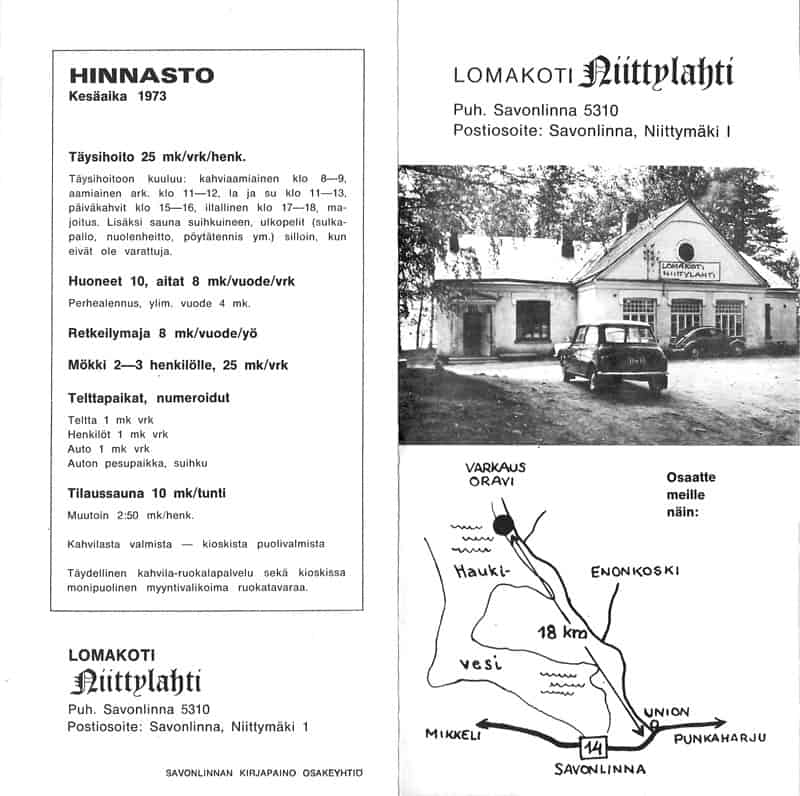 Our family has accommodated guests in Lomamokkila for over 40 years.
We decided to purchase the property of Taipaleenniemi in 2017 because of its beauty and diverse history.
We began to renovate the buildings there in October 2017 and finished the thorough renovation in spring 2019. We renovated all the buildings, garden and beach.
The renewed B&B Taipaleenniemi opened its doors in June 2019.
Our guests can enjoy the services of Lomamokkila and B&B Taipaleenniemi, because the distance between the properties is only 10 minutes by car.