dining at B&B Taipaleen­niemi
We serve delicious food made of local products in B&B Taipaleenniemi
Most of the ingredients come from our farm of Lomamokkila and the producers of the surrounding area.
We also have alcoholic drinks such as our own beers and quality wines from small producers.

Breakfast is included in the room price
Buffet breakfast is served daily in the main building.
Delicious breakfast table includes homemade bread, rolls and buns as well as many other savery and sweet pastries.
In addition, we serve other homemade delicacies such as berry juice and apple jam.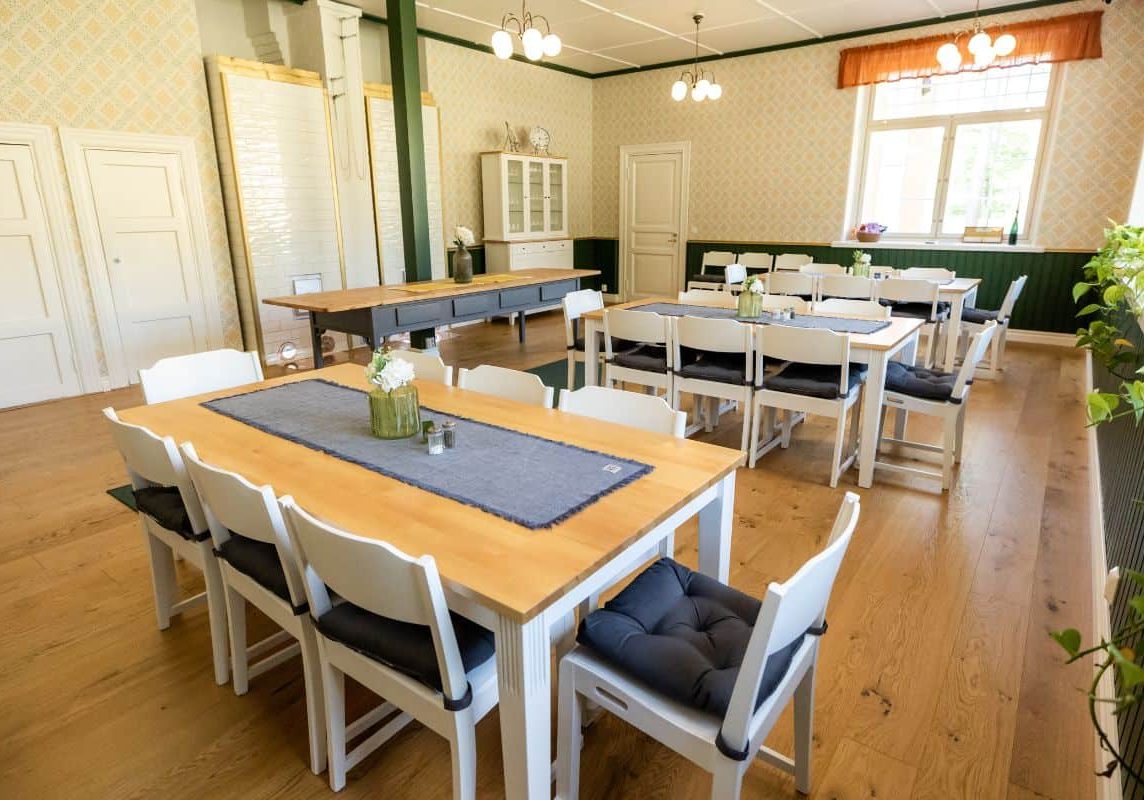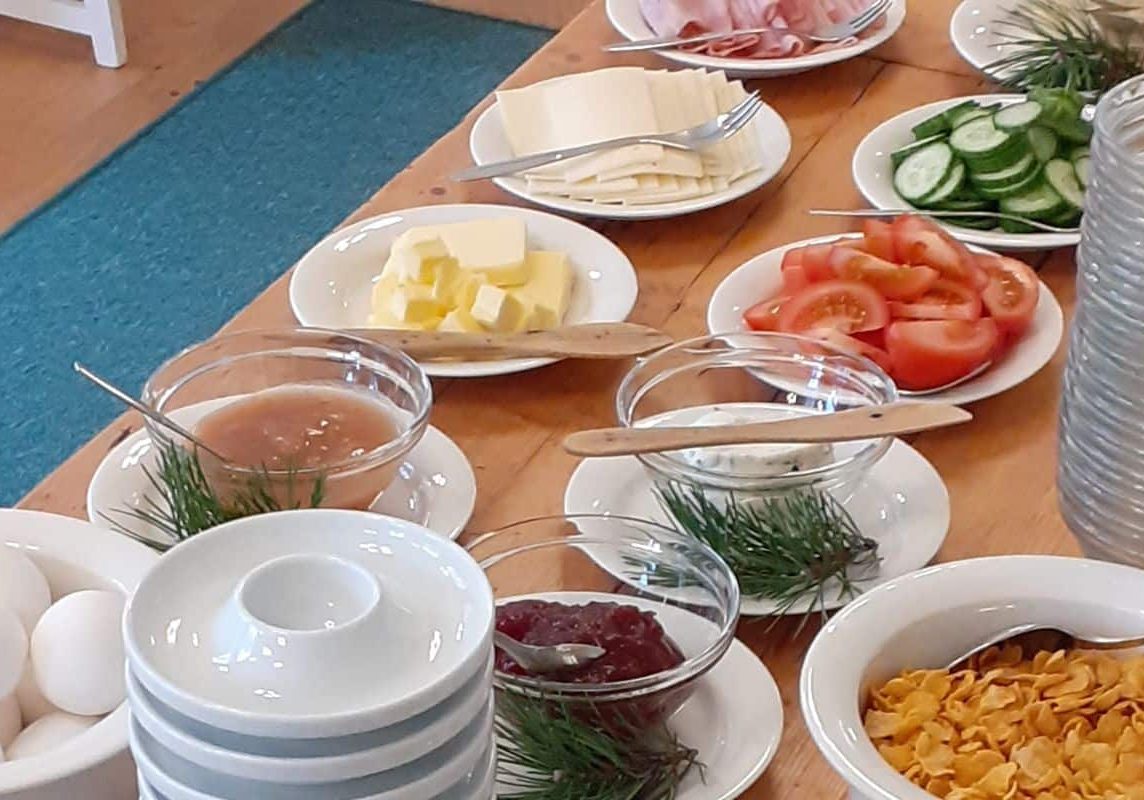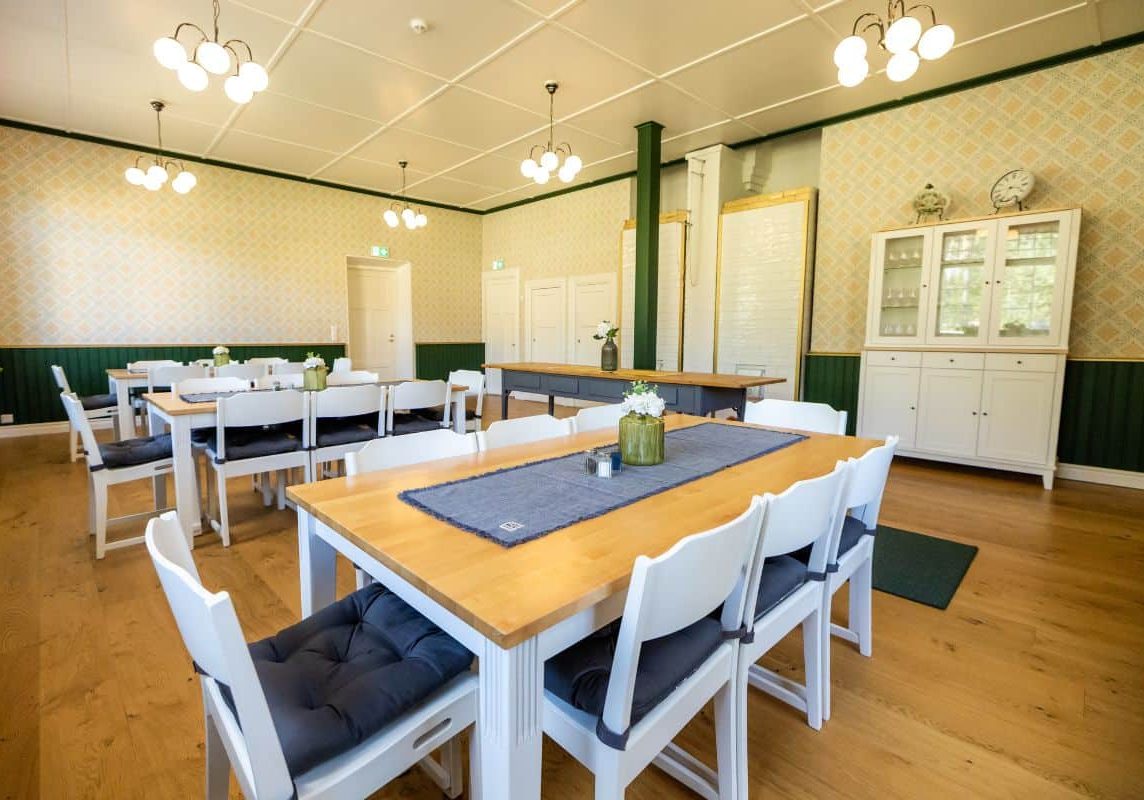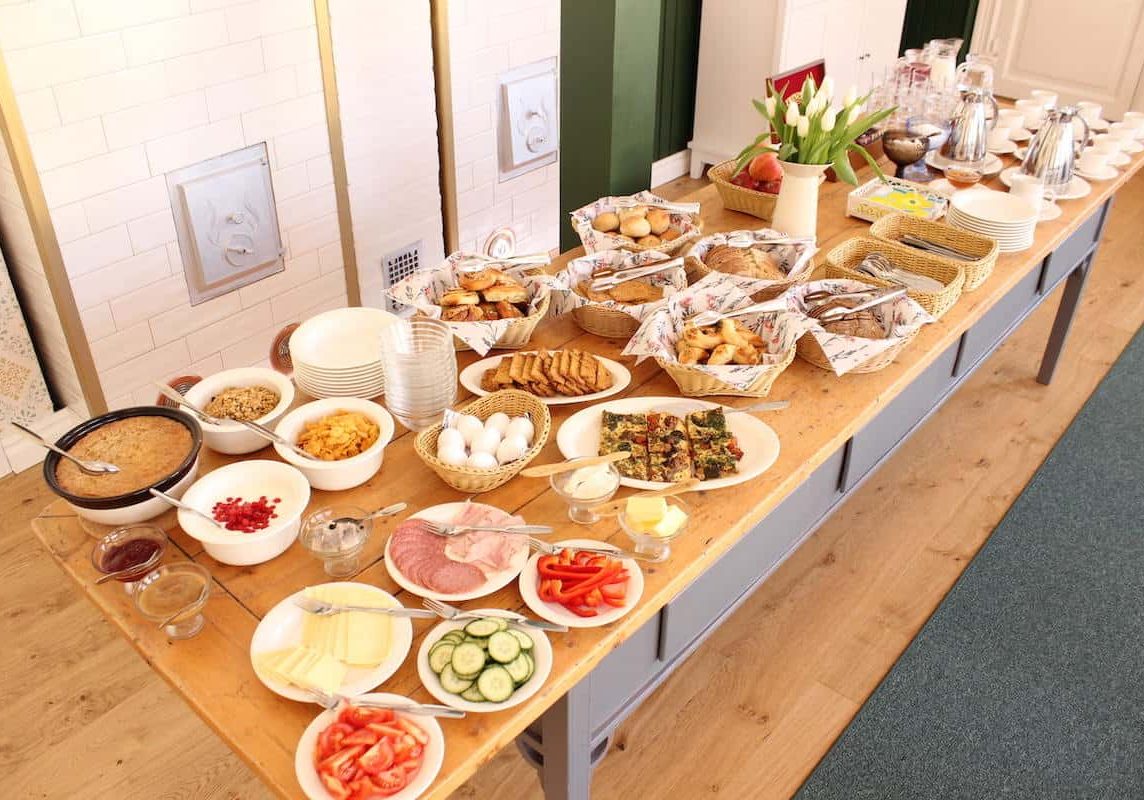 Meals during the summer season
We serve dinner at our farm in Lomamokkila 13.6.-19.8.2023 on Tuesdays, Wednesdays, Fridays and Saturdays (not on Sundays, Mondays and Thursdays). There is a buffet dinner during the opera season at 5.30 pm and at other times at 6 pm, and please make dinner reservations in advance.
When reserving dinner, please inform us about food allergies.
During summer season on Thursdays Anna's, Ella's and Eero's pancake bar is open offering small snacks in Lomamokkila (weather permitting).
It takes you only 10 minutes to reach Lomamokkila from B&B Taipaleenniemi by car.